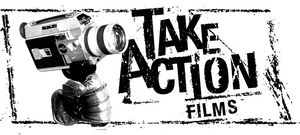 DOCUMENTARY LICENCES
Community Events and Theatrical/Virtual Screenings
AUDIENCE SIZE 
20 OR LESS $20 
50 OR LESS $50
100 OR LESS $90
150 OR LESS $120
200 OR LESS $180
BIGGER? CONTACT US 
Educational Licences 
Teachers, we know your budgets are tight. So if you buying a film for your class with your personal funds we have a single use price of $20. 
Educational lifetime licence fees are $250 for an unlimited use by any institution. 
Corporate Licences 
Use our films for your Corporate Social Responsibility programs. Please contact us for rates. 
All prices are in USD. 
Ready to TAKE ACTION? Thought so! This is were you start by licensing our films for a virtual or in person screenings. Join the thousands of groups that have used our films to inspire change. 
It's simple. Just select the size of your audience, virtual or not and order your licence. Once your order is processed, we will supply a custom coupon code to share streams of the film with your crowd.  
If you want one of our team to join your group for a post screening Zoom or to be there in person to chat about the film, drop us a line.